The world's first and only inductive multipoint locking system!
ADVANTAGES
SECURITY, CONVENIENCE & ENERGY EFFICIENCY
Self-locking: All latches move to the closed position when the door is closed. It enables faster and safer closing. Manual closing by hand is no longer necessary
Double-sided lever handle: The outside lever handle is in the idle position and can be activated electrically, e.g. by an intercom, smarthome system, emergency call device or access control system. In case of power failure, it is still possible to open manually with the key
Panic function tested according to EN 179 and EN 1125
Lasting tightness for increased energy savings and reduction of external noise
The first and only multipoint lock with induction without wiring the door!
BENEFITS
ROUND-UP-PACKAGE
Due to the inductive energy transmission, no wiring of the door leaf is required. For the first time, the retrofitting of a multi-point locking system can be realized without wiring the door!
Problem-free integration into the Südmetall ÜManagement as well as into external access control systems
Standard profile cylinder can still be used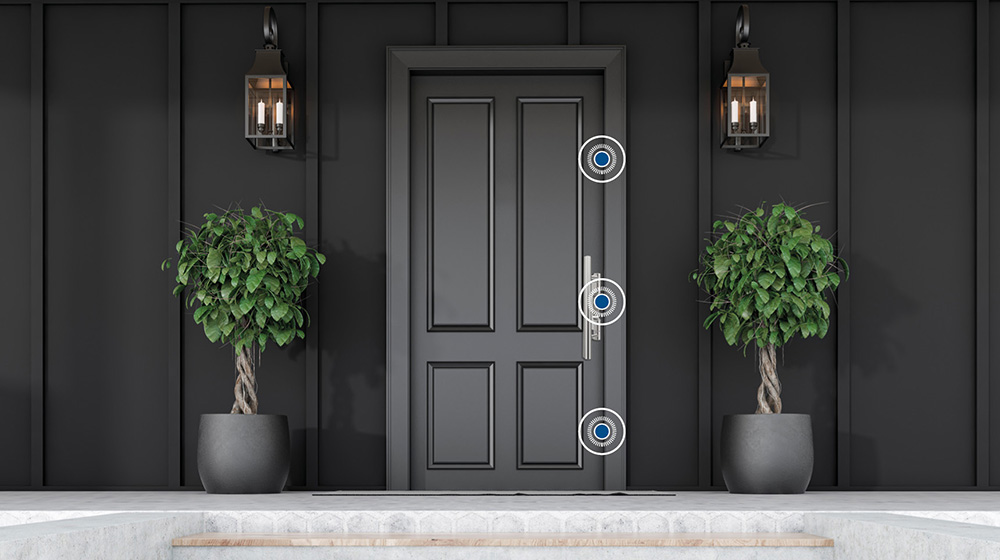 VARIANTS
INDUCTIVE
Inductive energy transmission
No wiring of the door necessary
Acoustic feedback "locked" & "unlocked
Control via radio (868,3 MHZ), compatible with Südmetall control systems, e.g.
>> I/O modules
>> ÜManagement RFID reader
Additional OEM variants can be realized
WIRED
Stand Alone (multi-core connection cable)
External control (bus connection)
Various feedback signals
Acoustic feedback
5-WAY LOCKING SYSTEM
High burglary protection due to the combination of latch bolt and swing bolt!
3 latch bolts, 20 mm
2 swivel latches