Shower fittings for every type of shower
Discover the variety of shower fittings: from shower door brackets to stabilizing bars – everything for the perfect shower!
The Südmetall range currently includes 4 different series of brass shower fittings, as well as the Colette sliding door shower in stainless steel: All fittings for showers have different visual as well as technical characteristics.
Stable, elegant and safe – Our shower fittings leave nothing to be desired
In addition to design, individuality and functionality, we place particular emphasis on the highest quality standards. Our products are made of high quality materials and are therefore durable and robust. The wide range of fittings for shower doors includes glass door hinges, gaskets, shower knobs and handles, anti-swing guards and stabilizer bars. We have everything you need to use your shower safely and in style. In addition, we offer various colors and designs for you to choose from and cater to individual customer requests to design your bathroom just the way you want it. Our fittings for glass showers are the perfect choice for any bathroom and bring elegance, functionality, modern design and individuality to any home! More information about our shower fittings can be found in our main catalog "Trend Sortimente".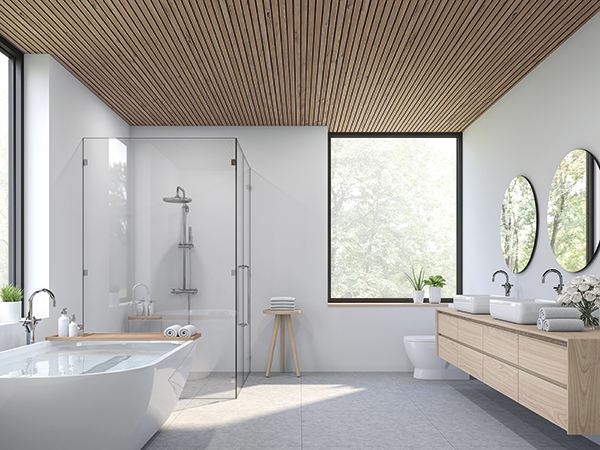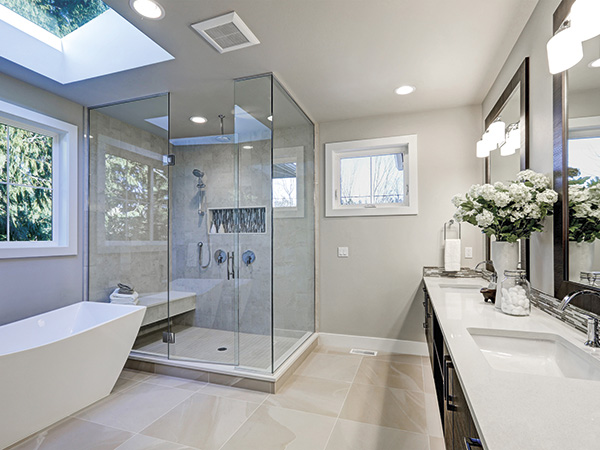 Südmetall supplies everything from a single source
A shower fitting consists of several parts, which are required or available as accessories depending on the application.
Shower hinges
Shower hinges are indispensable components for the smooth operation of showers. These small but important parts hold the shower door securely and stably in place to prevent water leakage. Therefore, choosing the right shower hinges is very important for the long-term use of the shower. It is important that these components are robust and durable to withstand daily use and ensure a safe showering experience.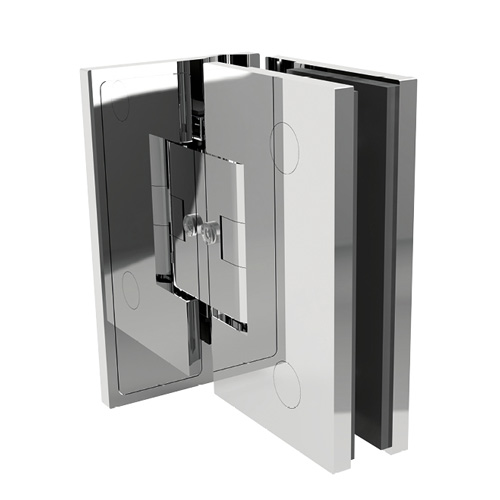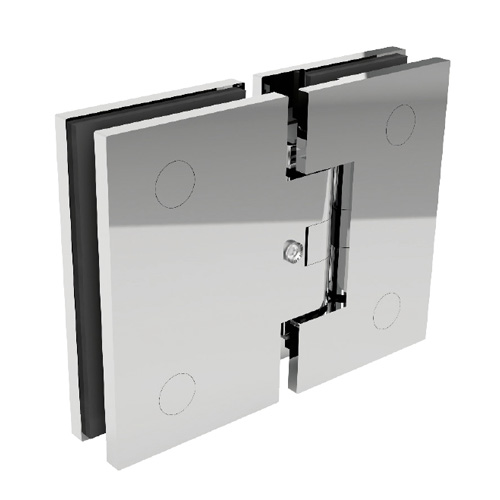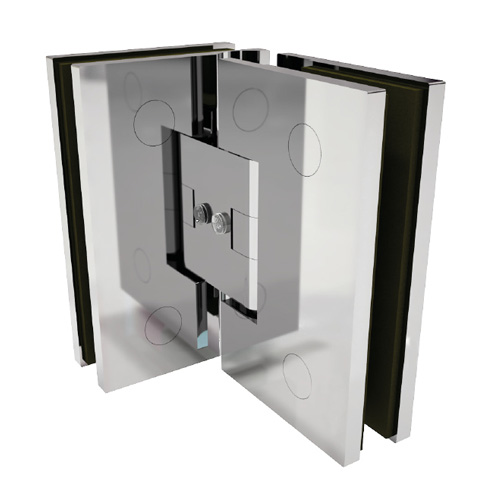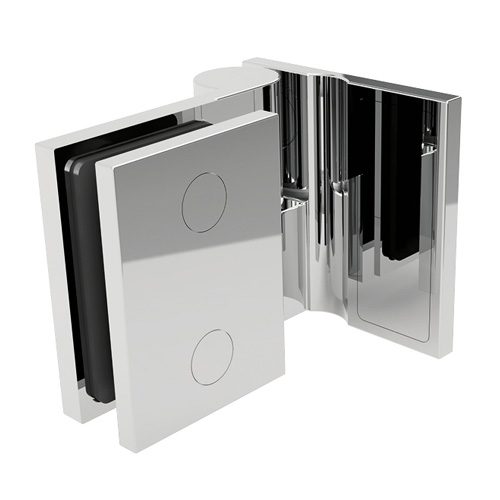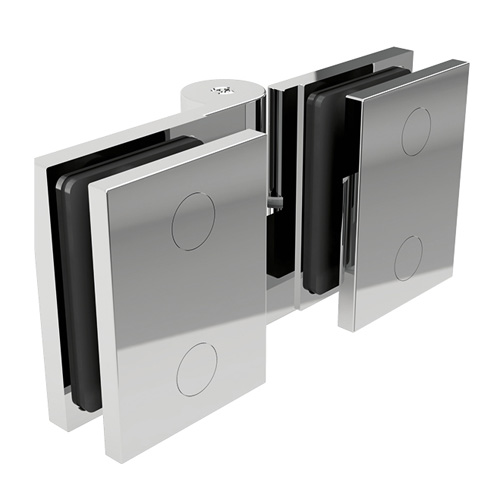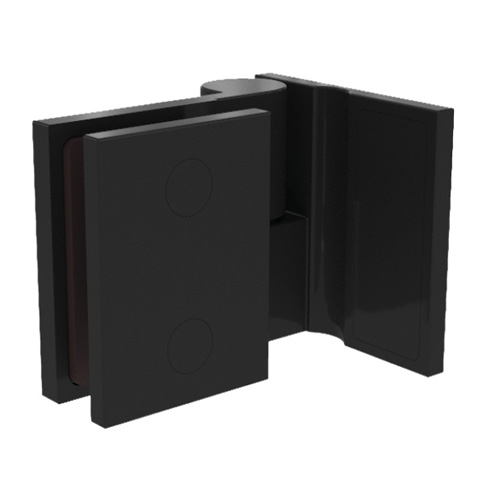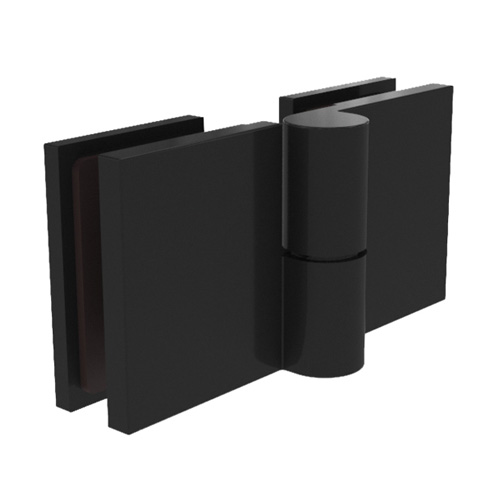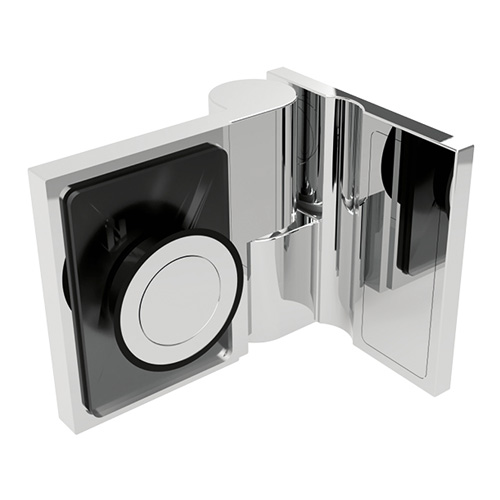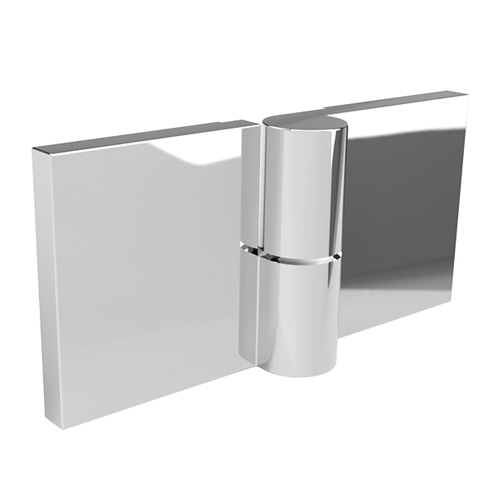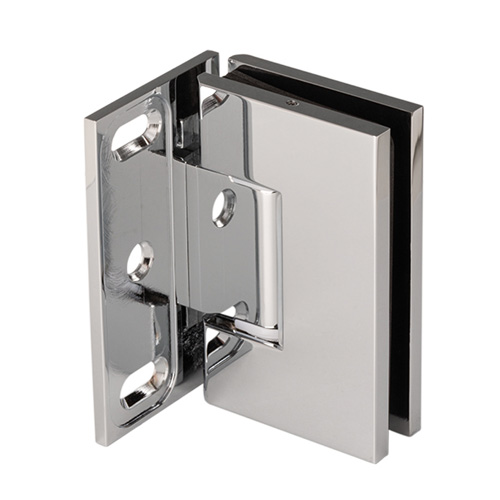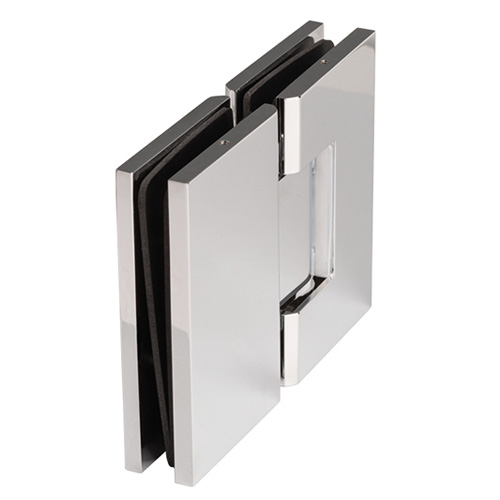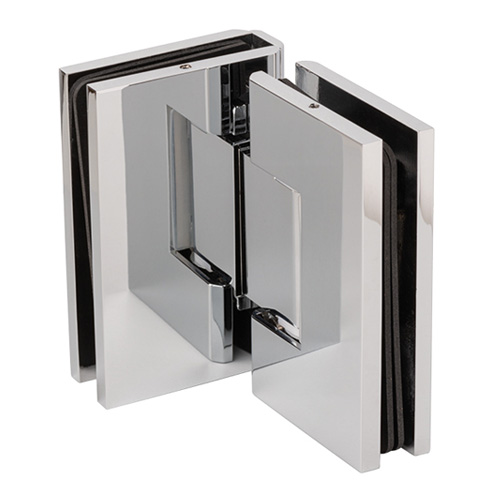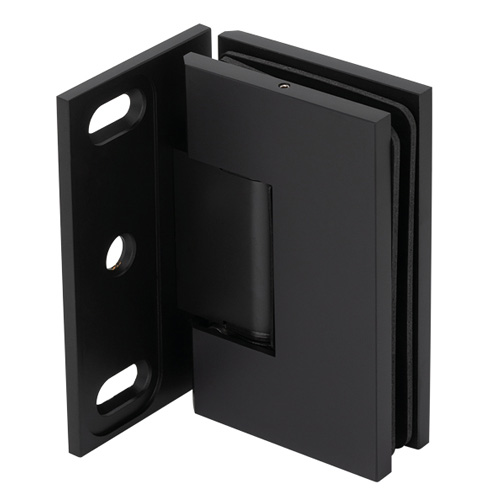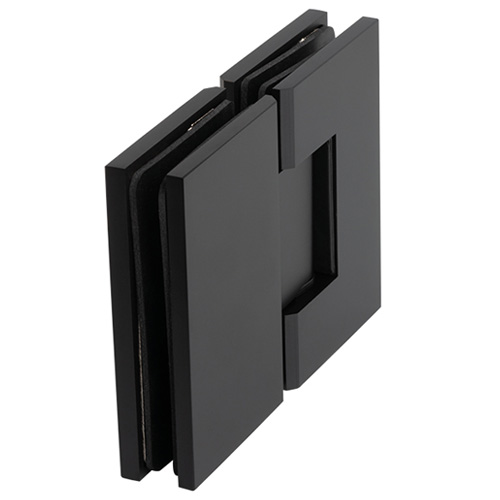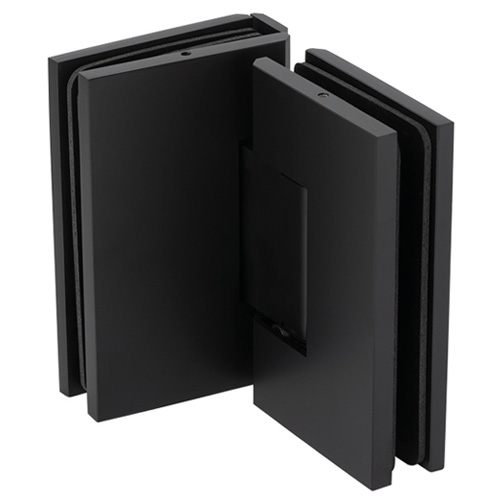 Sliding door profiles
Sliding door profiles for showers are an essential element to create an aesthetic and functional shower enclosure. These profiles serve as a frame for the sliding door to ensure smooth movement. They are available in a variety of materials such as aluminum, stainless steel or plastic and offer a wide range of design options to complement any type of bathroom.
The use of high quality sliding door profiles for showers ensures long life and easy maintenance. The profiles are resistant to water and moisture, which allows them to be used for a long time. In addition, they provide an attractive appearance that improves the aesthetics of the bathroom.
Sliding door profiles for showers are quite easy to install. With a variety of profiles and sizes to choose from, they can be customized to fit almost any size shower. The sliding door profiles are also a great way to create an accessible shower for people with limited mobility.
Angle connector
The connection between the corner profiles of a shower enclosure requires a reliable and stable angle connector. Here, special angle connectors for showers are used, which ensure a secure connection and have a high load capacity. The angle connectors are available in different sizes and designs made of high-quality bright chrome-plated brass or black matt. They are easy to install and provide a durable and solid connection between the corner profiles of the shower enclosure.
We have connections in different connection angles in our assortment: wall/glass 90°, glass/glass 180°, glass/glass 90°. Elena series and Kim series shower door hinges can also be used for glass/glass at 135°.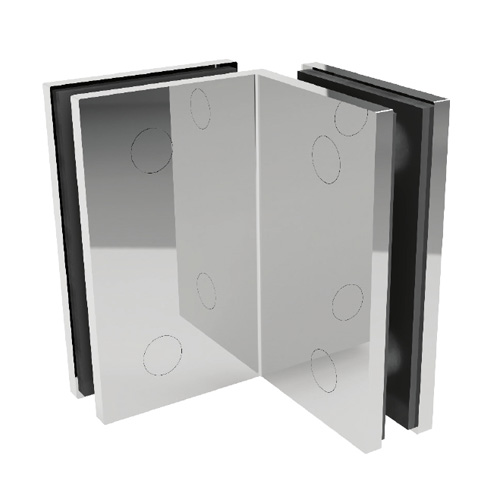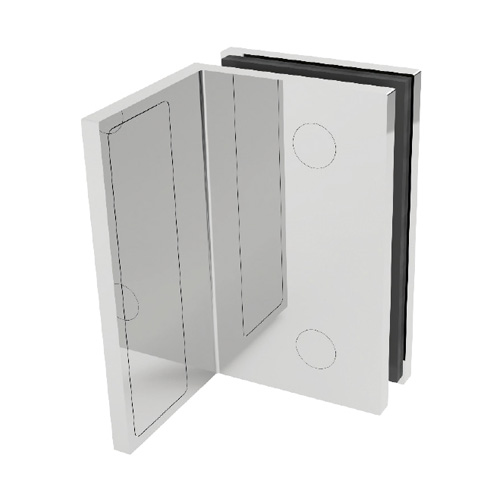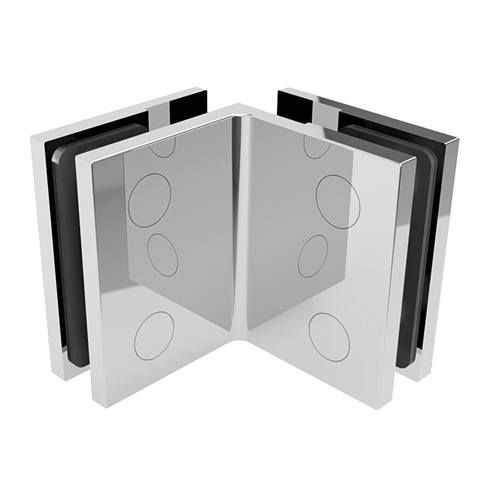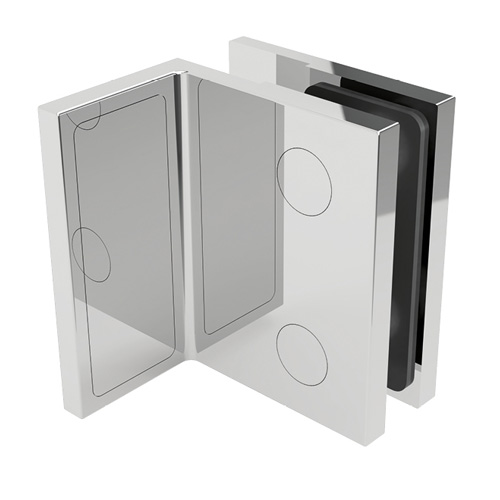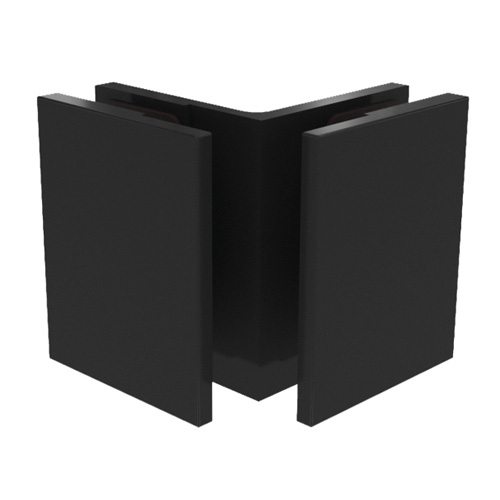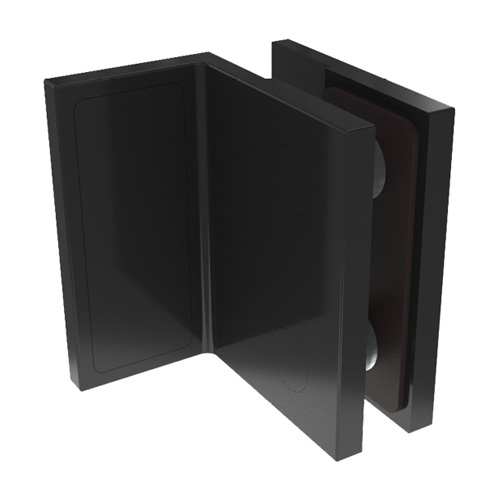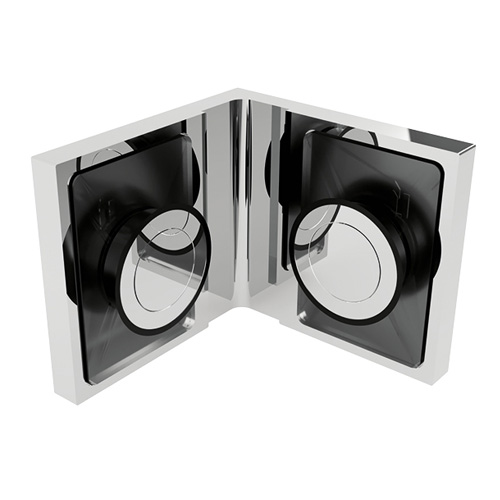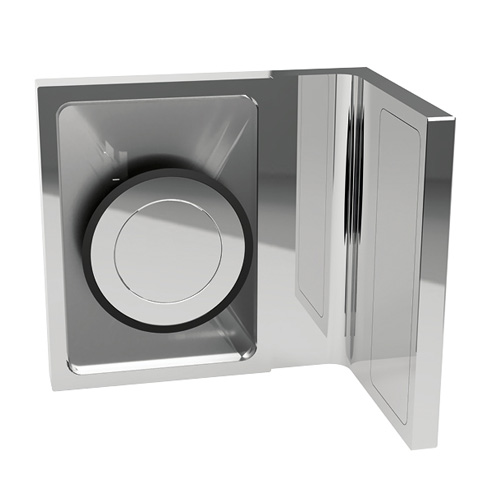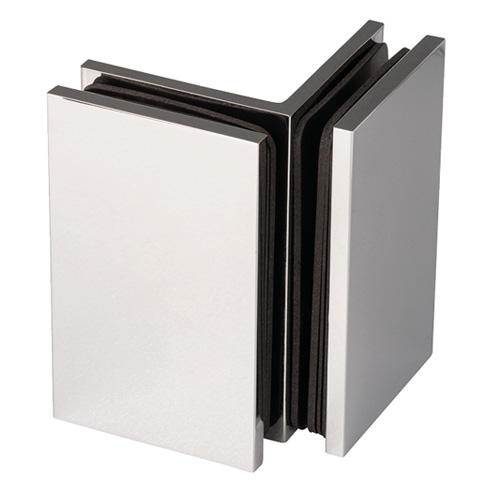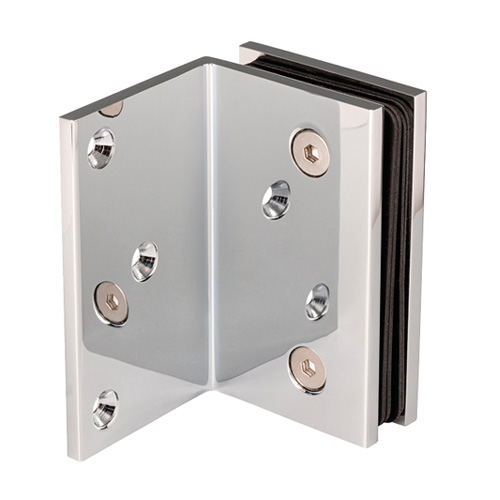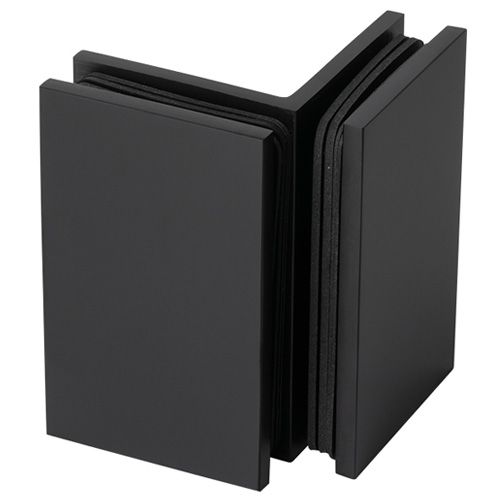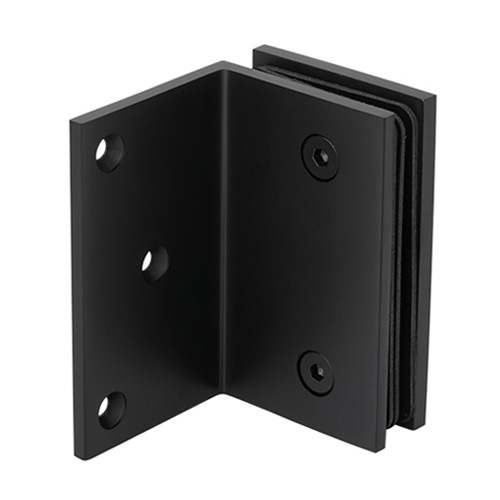 Shower door knobs and handles
Handles and knobs on shower doors are important elements that ensure an easy and safe use of the shower. They serve not only as a handle for opening and closing the door, but also as a holding facility to maintain balance and prevent falls. These parts must be robust, durable and easy to grip for a comfortable use of the shower. It is important to pay attention to quality and functionality when choosing handles and knobs to ensure the best shower experience. Discover our wide range! Browse through our shower brochure!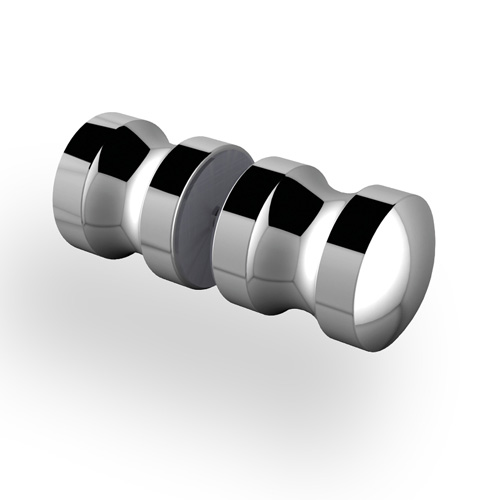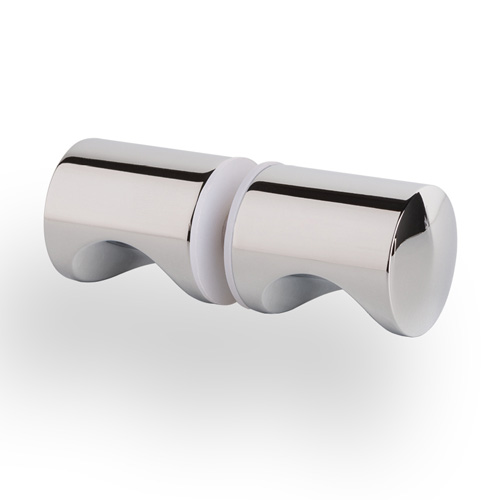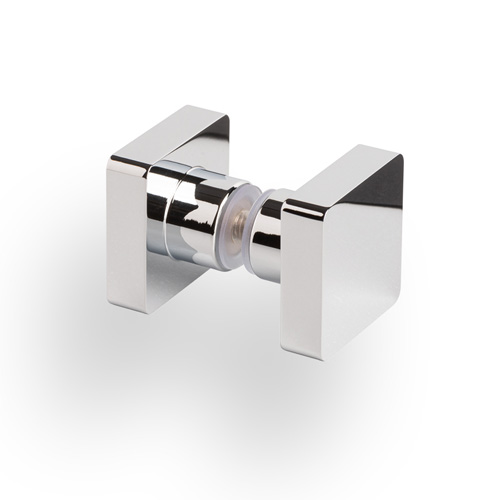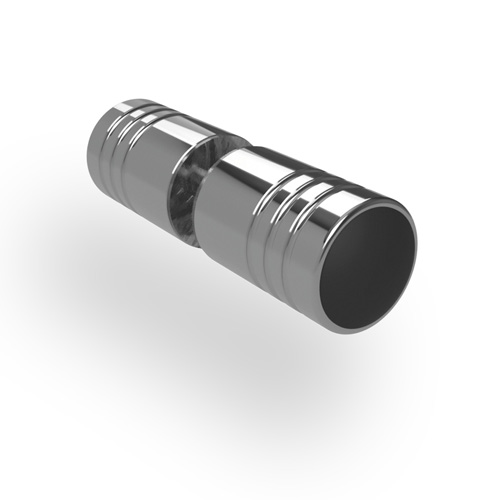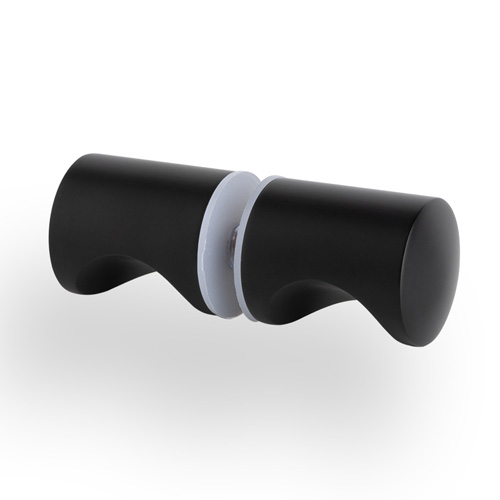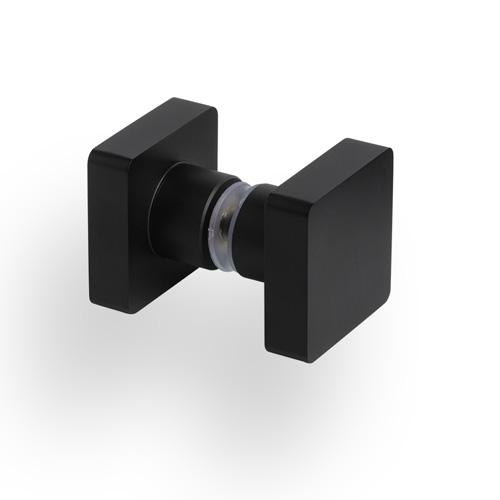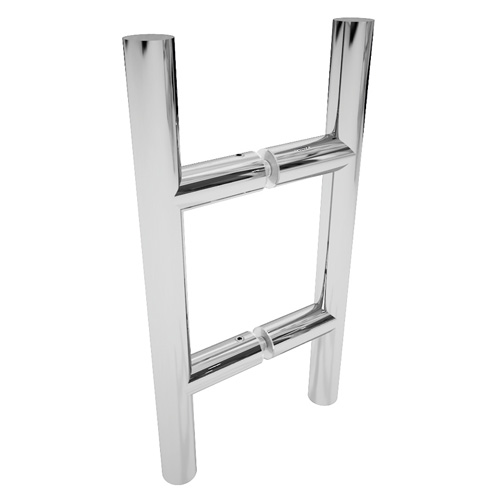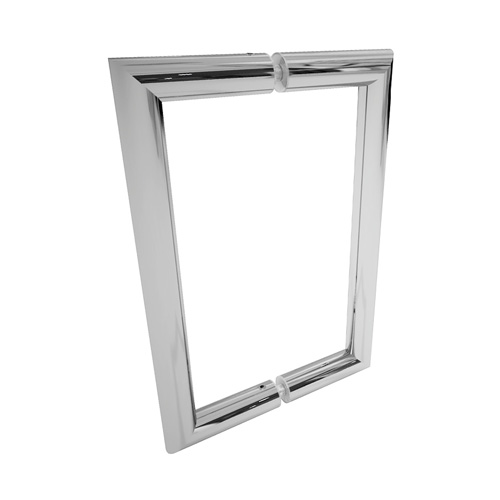 Stabilization rods ("bar rods")
Glass shower enclosures are not only contemporary but also functional. The larger the shower, the higher the wellness factor when showering. Popular examples of use are barrier-free solutions or showers in a U-shape. Stabilization bars and fastening elements take on an important function in giving the glass shower the necessary support. After all, freestanding showers often have to withstand great loads and therefore require secure and durable stabilization.
We carry a wide range of stabilizing rods for glass showers made of high quality materials in various designs, shapes and finishes for a perfect symbiosis of stability and elegance. They harmonize perfectly with any modern bathroom design.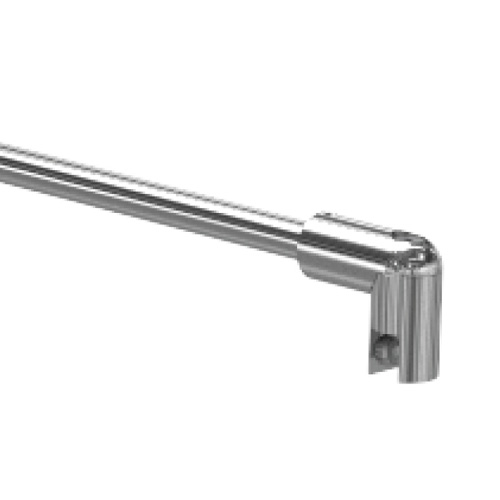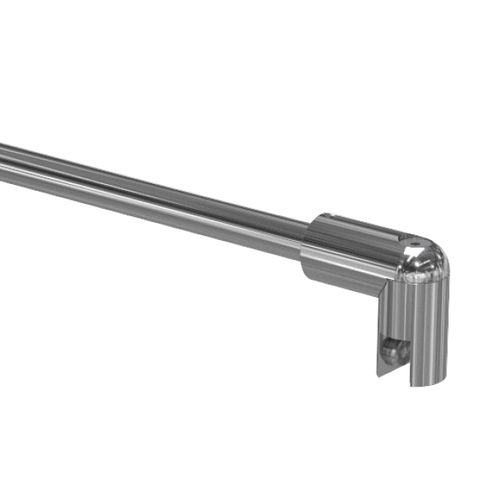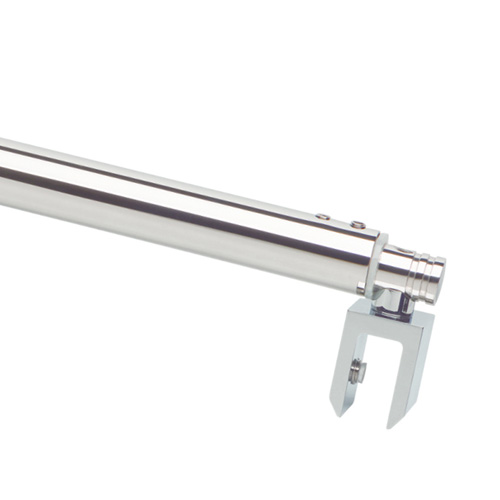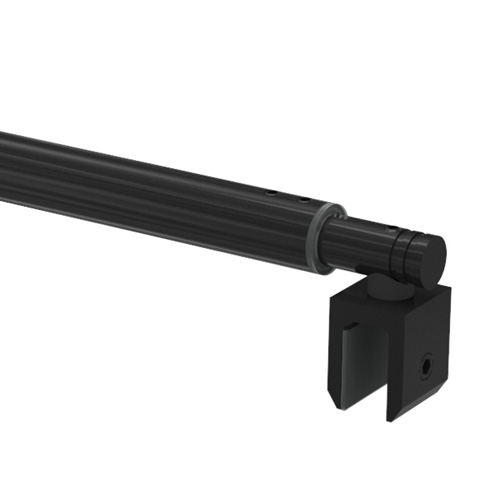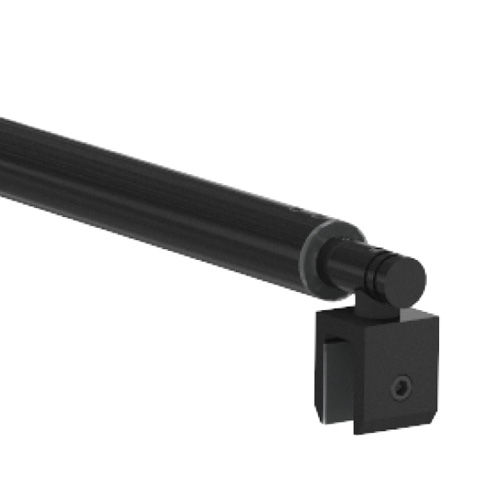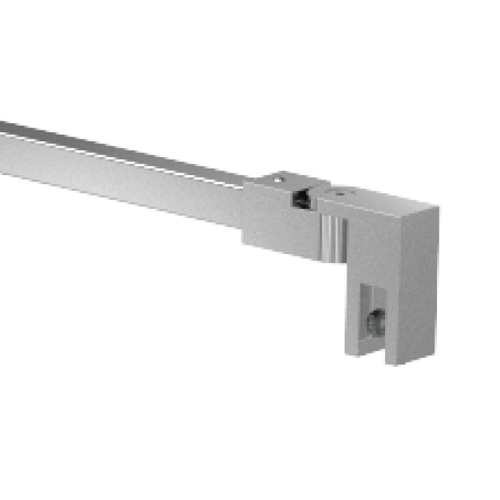 Sealing profiles
In glass shower enclosures, shower seals are installed between the glass elements, in the hinge area and in the floor area to guarantee the best possible tightness and prevent water leakage. Our sealing profiles are available in both transparent and trendy black and can be used for glass thicknesses of 6, 8 and 10 mm. An additional installation of anti-vibration profiles should further minimize water leakage.