The electronic knob cylinder from Südmetall
Convenience and security in a locking system are becoming increasingly important in today's world. The electronic knob cylinder "ÜLinder" from Südmetall can be installed in both small and medium-sized properties. The ÜLinder is a universally applicable locking unit.
It offers almost unlimited combination possibilities and the variable lengths of the cylinder allow installation in all doors. The compatibility of the cylinder with standard mortise locks makes retrofitting easy.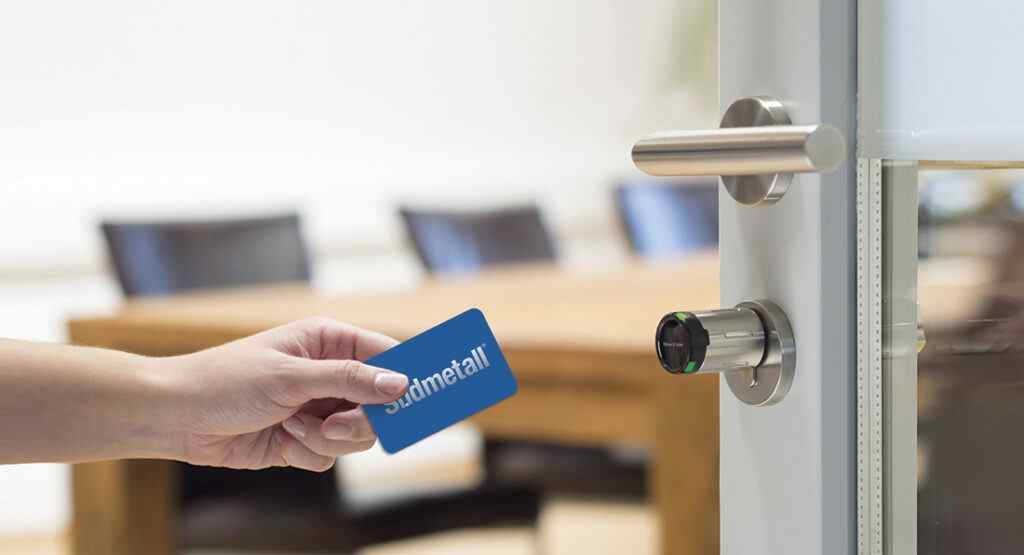 Advantages
simple retrofitting to existing doors
use in escape and rescue routes and fire doors (depending on version)
flexible control
sealed, water-protected knob in housing (IP 66 depending on version)
according to DIN 18252 and DIN EN 1303 as far as applicable for electronic systems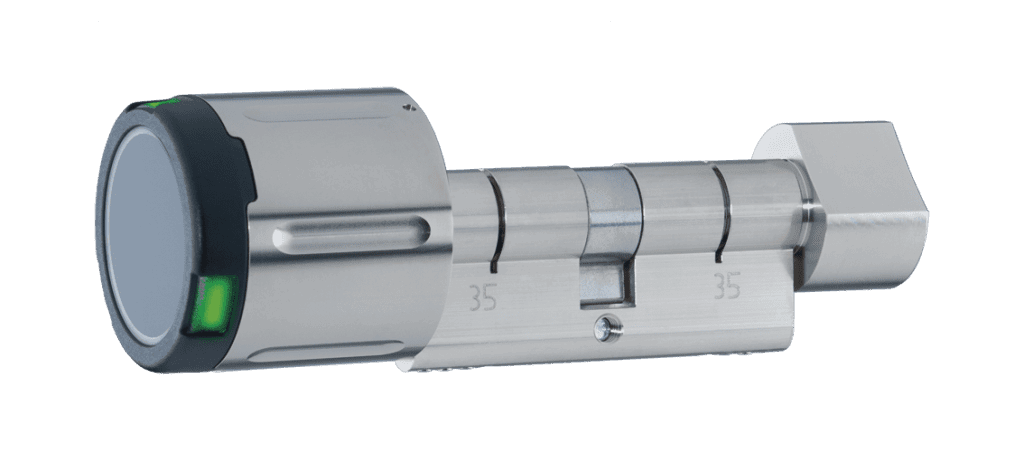 Modular design
Maximum flexibility can be achieved through a modular design.
A ÜLinder consists of the following components (to be ordered separately):

Product features
Electronic knob, 40 mm and 45 mm
Battery operated (two CR2 Lithium 3V batteries)
Nickel-plated brass housing and hard plastic cover
Simple installation by snapping the knob module into the cylinder
Inner knob mechanical 29 mm and 34 mm
Different lengths selectable
Cylinder, nickel-plated brass