Bluetooth based access control
The ÜLock BLE enables door opening via smartphone. The smartphone automatically connects to the ÜLock via Bluetooth as soon as it is close to the door. The control then takes place with the help of the corresponding cell phone app solution. This solution is ideal for offices, medical practices, hotels, vacation homes and much more.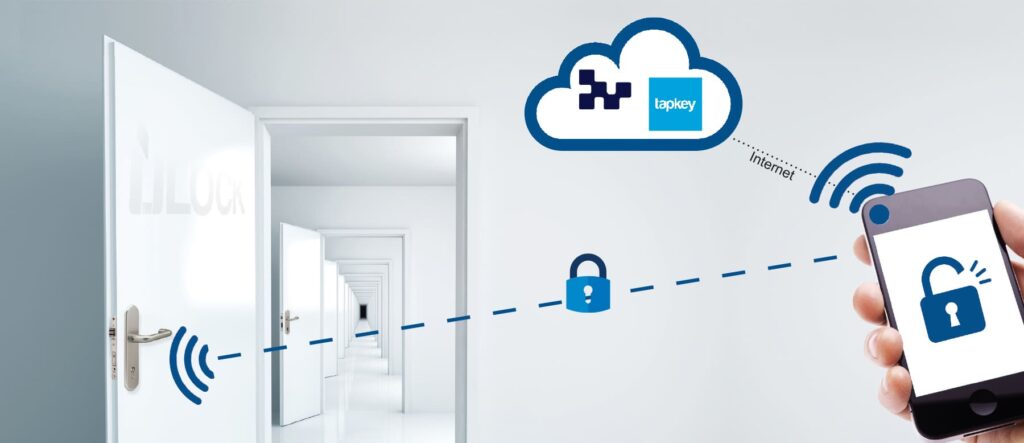 Ülock-B Battery or Inductive
The ÜLock Battery and ÜLock Inductive locks are available as BLE variants. These locks can be conveniently controlled with a smartphone.
An app compatible with the ÜLock BLE is offered by the providers listed opposite.
The ÜLock BLE offers the possibility of integration into various BLE-enabled access control systems. (In cooperation with the ZK provider)
The ÜLock BLE can be integrated into various cloud access control platforms and then adopts the specific functions of the respective system platform in addition to the known general features of the ÜLock.
Product features:
Outside door handle can be coupled in electrically (with the KleverKey App)
Panic function
Self-locking, whisper latch bolt 20 mm (stainless steel)
Radio and electronics protected in lock case
Radio frequency BLE 2.4 Ghz (KleverKey-specific encryption of data transmission)
Locks optionally battery operated or inductive
Premium version including certificates (EN 179 / EN 1125 / EN 1634-1 / EN 14846)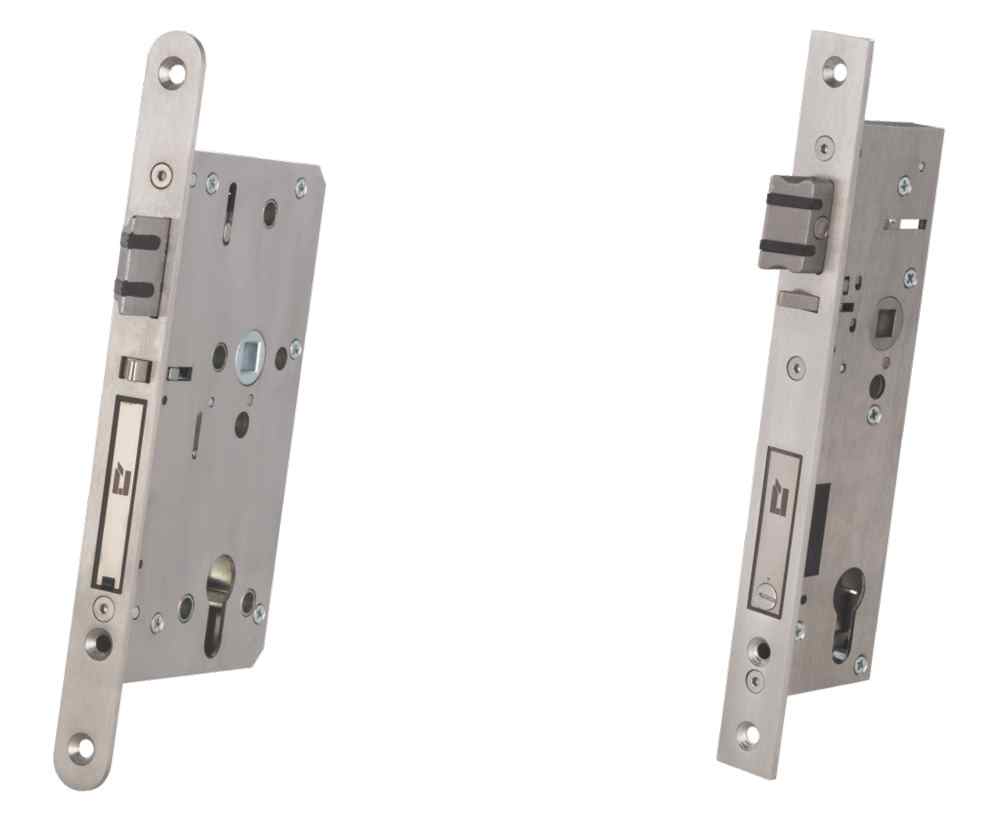 APP provider for ÜLock BLE

Digital access authorizations can be flexibly assigned and transferred to the end user with the help of the cloud. Management is possible from any Internet-enabled mobile device or computer. This platform is equally suitable for small properties with only one door as well as for large properties. Bitwards is a manufacturer-independent access and authorization management system from Finland.
Control via BLE through the Bitwards app
Very easy installation and transfer of administrator rights to the operator
Time schedules to create individual rights
Administration via cloud (data protection): authorization of users, management of time profiles, viewing of event logs, "low battery" info
Location navigation function
High security standards
Multi account administration

Tapkey is an open Access-as-a-Service platform that enables seamless integration of smartphone-based access with existing apps and locking devices. With Tapkey, access permissions can be easily granted, revoked or timed via the smartphone. NFC and Bluetooth allow users to open doors, boxes and more-even without an Internet connection. Tapkey combines the highest security standards with a unique user experience.
Open via BLE and NFC using the Tapkey app
Robust offline keys
Flexible schedules
Intelligent revocation handling
Cloud-based (Hosted in EU)
Unique integration capabilities (API & SDKs)
High security standards